Welcome to Bhandal Law
specialists in criminal law
WHY WOULD I NEED A SPECIALIST CRIMINAL LAWYER?

• If the police want to speak to you on a voluntary basis
• If you have or are to be arrested for a criminal offence.
• If you have already been charged with a criminal offence

Instructing a competent solicitor early on will pay dividends. This is especially necessary before you give statements to the Police. Otherwise, any comment you make may be used against you during the court proceedings, regardless of whether you were simply telling the truth or you accidentally made a wrong statement due to pressure or confusion.

At Bhandal Law we will guide you through the entire process from the police station to the courts. We will ensure that you understand the legal issues surrounding the charge and advise you on all your options to achieve the best possible results at both the police station and court.

Our specialists have dealt with clients facing a spectrum of allegations. These have ranged from the very petty misdemeanours such as a minor traffic violation to allegations of Terrorism and every form of sexual, violent and offences of dishonesty in between.Sample text. Click to select the text box. Click again or double click to start editing the text.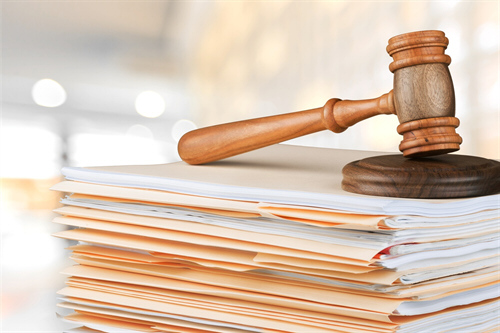 WHY BHANDAL LAW?

We do not work on a sausage machine mentality. All our solicitors are trained to put our clients first. We will go the extra mile to deliver a personal and tailor made service for all our clients. Our solicitors are acknowledged by the legal community as highly experienced, client driven and very competent.
Our Team
GAZALA
ABBASI
Miss Abassi is one of the leading experts in the East midlands, dealing with Terrorism related offences. She has also dealt with some of the most complex murder, baby shaking and gang related offences. A very able and results orientated advocate.
VIKRAM LALLI
Mr Lalli has a very large and loyal client base throughout the UK, which is testament to his experience and court presence. He is a good tactician and will guide his clients through all the possible pitfalls. He has undertaken a number of high profile murder, rape, and dishonesty offences.
DR. NAROTAM BHANDAL
Dr Bhandal is a higher rights advocate with a strong following. He has undertaken the whole spectrum of offences, ranging from the most minor to cases in the House of lords. A safe pair of hands especially for the most complex of cases.
EXDOL MITCHELL
Exdol qualified as a Solicitor in 1981, achieving his Higher Rights to advocate criminal cases in the Higher Courts in January 2006. He has over 30 years experience practicing exclusively as a criminal lawyer, attending police stations and advocating in the Magistrates, Crown Court and the Criminal Division of the Court of Appeal.
LOUISE MORTIMER
Louise is a Senior Crown Court Litigator, preparing and litigating Crown Court cases for over 20 years Louise holds the PSQ permitting her to represent clients in the police station who have requested the Duty Solicitor. She has worked alongside all three of partners of the firm since 2009. Louise has experience of dealing with the full range of cases involving fraud, murder, serious sexual offences, drug conspiracies, money laundering and major public order incidents. Louise's knowledge ensures that clients get the best advice in procedures at Crown Court. She is able to assess complex evidence. She is confident and passionate in her dealings with all cases. Her thorough approach always means that clients know she has gone that extra mile in their case.
SARAH RUST
Ms Rust is a very experienced criminal solicitor based at our Birmingham office. Sarah has spent some time working at the Public Defender Service (PDS) in Birmingham. She has also worked for a number of other specialist firms prior to joining our team to continue her career as a criminal advocate. Sarah has a wealth of experience and the ability to put her clients at ease in even the most challenging circumstances.
LESLIE ROBINSON
Leslie has a wealth of experience in Criminal law. He started out his career with Ward & Griffiths Solicitors in 1989 as a Para Legal Clerk. His passion for his clients remains undented. He works closely with clients to achieve the best possible outcomes. Outside of work, Leslie continues to help and promote the welfare of disadvantaged youths in the East midlands.
FINN BUTLER
Finn has nearly 20 years' experience as a qualified solicitor and began his legal career with one of the country's foremost white-collar crime practices in the City of London. After almost a decade representing criminal client's in the capital he returned to his home town of Nottingham in 2007 and has been building a strong reputation ever since. Down to earth and personable, Finn also has an incisive intellect and somebody you would want on your side if you need robust and considered representation.
ABBEY STEVENS
Abbey's career within the Criminal Justice System exceeds 28 years. Her primary responsibility is overseeing daily operations within the firm. She is vital to the smooth running of Bhandal Law, having outstanding communications and organisation skills